Sports » Latest News
Sports
Posted: Jan 10, 2019 10:06 AMUpdated: Jan 10, 2019 11:06 AM
Bruins Set for ConocoPhillips Arvest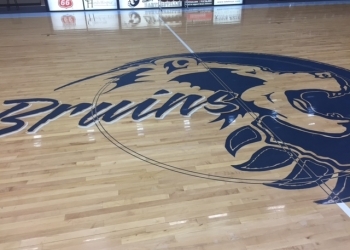 The ConocoPhillips Arvest Invitational kicks off on Thursday morning at Bruin Fieldhouse.
There will be 24 games starting Thursday morning through Saturday, with Bartlesville High playing in three each for its girls and guys.
On the ladies side, BHS looks like the favorite. The next best team in the field is Norman. The Lady Bruins will face Life Prep Academy on Thursday evening at 7:00. This is the first season that girl's teams have been a part of the tournament.
On the guy's side there are several good clubs in the event. Del City, Stillwater and Carl Albert will likely vie for a title along with Bartlesville.
The Bruins are riding a two-game losing streak going into their first game of the tourney this evening against Enid. Bartlesville lost to Booker T. Washington and Jenks earlier this week. Despite the losses, there were some positives to draw from. Bartlesville scored its highest point total of the season against Booker T., at 66. Bruin head coach Clent Stewart talks about his team.
Once again girls at 7:00 PM with the guys at 8:30 PM with the games aired on KWON – AM 1400 and FM 93.3. There is a decent chance that the tournament runs behind.
Keep it tuned to KWON, our social media pages and BartlesvilleRadio.com for updates if there are major delays.
« Back to Sports