Sports » Latest News
Sports
Posted: Mar 14, 2017 9:28 AMUpdated: Mar 14, 2017 10:28 AM
Bruin Track Sprints Out to Hot Start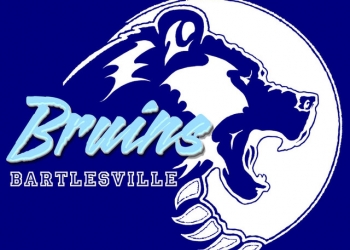 Our look at spring sports continue, as track and field season has already begun for Bartlesville High.
The Lady Bruins and Bruins have had two pretty big meets to begin the year the year at Owasso and at Jenks. Bartlesville did well in both.
BHS has about 70 athletes out for both the girl's and boy's teams combined, which is a large number for Bartlesville. Head track coach Bon Bennett talks about the season his the team so far.
Bartlesville High is coming off a state championship on both the girl's and boy's side of cross country. That means those same runners will help BHS in distance racing this spring for track.
Henry Williams and James Martinez for the Bruin boys - Rilee Rigdon and Shay Stayton for the Lady Bruins will all be on relays and in individual races that will compete for state titles.
Many sprinters have come in from basketball and have been a help at the shorter distance races.
Bartlesville's next meet is on March 24 at Claremore.
« Back to Sports