Sports » Latest News
Sports
Posted: May 06, 2019 7:38 AMUpdated: May 06, 2019 8:38 AM
Bruin Track and Field Excels at Regionals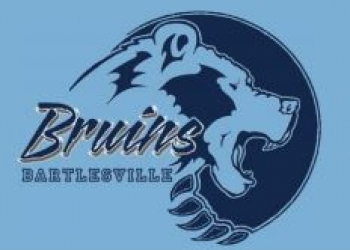 Bartlesville High had 6A Regionals in track and field over this past weekend and the Bruin boys will be well represented at state this weekend.
The Bruin boys finished in third as a squad. Runners in Spencer Hales, Tyler Linthacum, Caleb Eiden and James Boudreaux are all headed to state. They have been one of the best 4x800m relay teams in Oklahoma this season.
Gerald Gray qualified in long jump, Cody Keesling in shot put and Cody Tate in hurdles also made the event, which will be this weekend.
The Lady Bruins had Freshman Ragen Hodge as the champion in the 100m hurdles, so she is also headed to state.
« Back to Sports