Sports » Latest News
Sports
Posted: Mar 20, 2017 11:47 AMUpdated: Mar 20, 2017 12:47 PM
Bruin Baseball: On The Air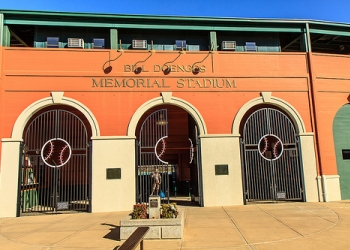 Monday afternoon will be KWON - AM 1400 and FM 93.3's first Bartlesville High baseball broadcast.
BHS takes on Union at Bill Doenges Memorial Stadium for a 5:00 first-pitch. Bartlesville is 1-6-1 after a 1-3-1 trip to the Bob Everett Classic in Pheonix, Arizona. BHS returns to Oklahoma for the remainder of its varsity schedule.
The Redskins are 7-1. Bartlesville will play at Union on Tuesday in another game that will be broadcasted on KWON.
« Back to Sports