Sports » Latest News
Sports
Posted: Apr 30, 2019 7:14 AMUpdated: Apr 30, 2019 8:14 AM
Bruin Baseball Readies for Regionals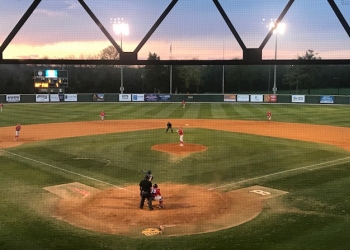 Bartlesville High baseball wrapped up its regular season with a win on Monday night over 4A Grove in one final tune up before its Jenks Regional, which is slated to begin on Thursday.
The Bruins topped Grove 9-4, while using all of its top pitchers for at least an inning. Bryce Weathers, Harald Borg, Jakob Hall and Noah Yearout all logged at least three outs.
BHS feels like it got a favorable draw for its Regional this week. Jenks is only three games above .500 at 17-14 overall. Bixby, the No. 2 seed has the best record of the four teams at 24-7, while Southmoore brings up the rear. Here is Bartlesville head coach Austin Jarvis.
Bartlesville may have to face Bryce Osmond, the No. 1 arm for the Trojans, in round one of the event. Osmond is a possible MLB draft prospect and Oklahoma State signee.
The Bruins are matched up against Jenks for their first game, which is scheduled to start at 11:00 AM on Thursday.
Thursday morning's game will air on Sports Talk 1500 AM and 99.1 FM – KPGM.
The Bruins have wrapped up the regular season at 18-16 overall.
« Back to Sports