Sports » Latest News
Sports
Posted: May 06, 2019 7:34 AMUpdated: May 06, 2019 8:34 AM
Bruin Baseball Ends Season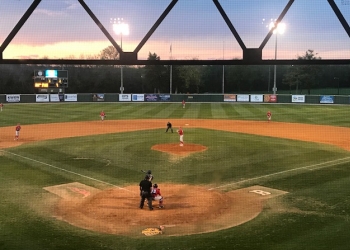 A promising win streak, and the first winning season in the past five years will likely be how the 2019 Bruin baseball team will be remembered.
BHS fell to Bixby 14-0 in its third game of the 6A Regionals on Saturday. The Bruins wind up the season at 19-18 under first year head coach Austin Jarvis.
The Bruins surrendered seven runs in the top of the seventh to make the game look more one-sided.
Rain had messed with the schedule of the Regional, which was supposed to be held in Jenks. Friday's games were all postponed to Saturday, and the Regional moved to Bixby, where there is turf.
A wrap up for Bruin baseball is planned for later this week.
« Back to Sports