Sports » Latest News
Sports
Posted: May 08, 2017 10:05 AMUpdated: May 08, 2017 11:05 AM
BHS Track Places 17 at State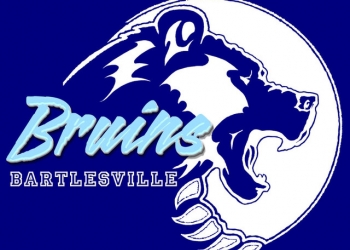 Bartlesville High was in the 6A Regionals in Tahlequah this past weekend, both the boys and girls did great. BHS will send 17 athletes to state, eight girls and nine boys.
Long distance running was Bartlesville's strong suit with the usual suspects of Rilee Rigdon, Shay Stayton, Madi Taylor, Henry Williams, JohnDavid Lancaster and Nathan Lauritsen will all be there.
Full List:
Sarah Covell, Alysse Littlesun, Trinity Parker, Paige Sauer, Karleigh Zoeller, Caleb Eiden, Noah Eiden, David Kelly, Cody Kessling, James Martinez, and Treavor Taylor.
« Back to Sports