Sports » Latest News
Sports
Posted: Apr 21, 2017 7:42 AMUpdated: Apr 21, 2017 8:43 AM
BHS Baseball Canceled Friday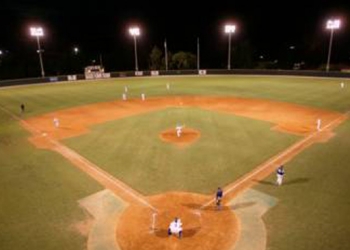 As is usual for Oklahoma in April, spring sports get shuffled around because of rain in Green Country.
Bartlesville High's baseball game against Booker T. Washington on Friday has been canceled because of rain in the forecast. Most areas of Washington County have already taken on 1.5 inches of rain as of Friday morning.
Despite the game against the Hornet's getting nixed, the Bruins have a busy week ahead, as district games must be finished by the end of April.
Here is Bartlesville's remaining schedule:
4/24 BHS vs. Enid – 6:00 PM *
4/25 BHS @ Enid – 6:00 PM *
4/27 BHS vs. Tulsa Memorial – 6:00 PM
4/28 BHS vs. Bixby – 5:00 PM *
4/28 BHS vs. Moore – 7:30 PM *
* Games will be broadcasted on KWON - AM 1400 and FM 93.3. You can also listen online at BartlesvilleRadio.com and on the Bartlesville Radio App.
* Are also district games
« Back to Sports