Sports » Latest News
Sports
Posted: May 05, 2017 8:01 AMUpdated: May 05, 2017 9:01 AM
BHS 5th at Girl's Golf State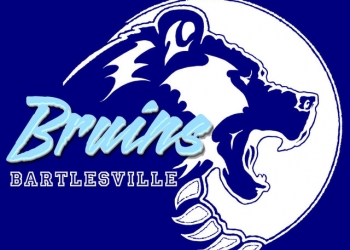 The Bartlesville girl's golf team finished in the top half of all competitors at the 6A girl's golf state tournament on Thursday.
BHS took fifth out of the 12 teams that qualified for the event. Not bad for a BHS club that finished in sixth place at regionals just a week prior.
Faith Hopkins and Emma Shelly both ended up in the top 10 in the individual ranks. Shelly at no. 7 and Hopkins at no. 5.
Hopkins shot 77 on day one, 86 on day two. Shelly finished at 83 on day one and wrapped up the event with an 80 on Thursday.
Shelly's second day score of 80 was second best in the tournament, behind only the winner,
« Back to Sports