Sports » Latest News
Sports
Posted: May 09, 2017 8:43 AMUpdated: May 09, 2017 9:43 AM
Bartlesville: A Baseball Town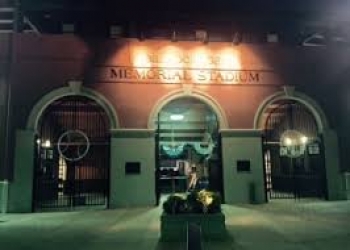 The start of Oklahoma Wesleyan's NAIA baseball regional is just around the corner, with games starting on Monday, May 15 in downtown Bartlesville.
The Eagles will host four other baseball teams at Bill Doenges Memorial Stadium for the opening round of the NAIA Baseball Tournament. Games will run from Monday through Thursday. OKWU head baseball coach Matt Parker talks about the city of Bartlesville and its role in the regional.
The NAIA won't release seedings and pairings for the tournament until Thursday evening.
Oklahoma Wesleyan is coming off a 4-0 weekend in the Kansas Colligate Athletic Conference Tournament.
OKWU was the KCAC regular season and tournament champions. It is 48-9 on the season.
« Back to Sports