Sports » Latest News
Sports
Posted: Mar 09, 2018 8:10 AMUpdated: Mar 09, 2018 9:10 AM
Bartlesville High Hosts Track Meet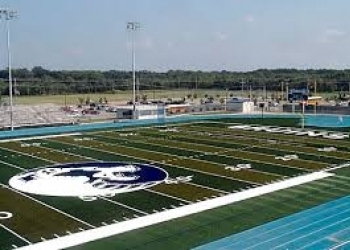 For the first time in five years Bartlesville High will see the best of the state track and field roll through Custer Stadium.
Thanks to an upgrade to the track from the last school bond issue, BHS is able to hold a track meet that starts on Friday morning. Bruin head track and field coach Bon Bennett says this is a great opportunity for the community.
As far as the Bartlesville track team is concerned, Bennet said BHS has about 70 athletes out for the team this year, which is a little higher number than usual.
James Martinez and Rilee Rigdon will lead the way as far as distance running is concerned. We will have coverage of the track meet from Custer Stadium on Friday afternoon.
« Back to Sports