Sports » Latest News
Sports
Posted: Mar 09, 2017 7:32 AMUpdated: Mar 09, 2017 8:32 AM
Bartlesville Boys Golf Adds Depth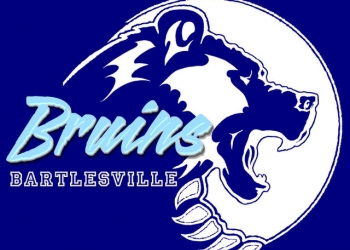 With Spring Break approaching across Green Country - several spring sports are already beginning to lift off.
The Bruin boy's golf team took second in their only tournament so far this year – that was at Ponca City in early March. This Bartlesville High team is a bit deeper than the past couple of seasons. Bartlesville head boy's golf coach Jeff Rude talks about his team's depth.
Bartlesville doesn't have another varsity tournament until after spring break on March the 23 hosted by Jenks.
The Bruins will be led by seniors Conner Hoelting and Braden Marshall. More on BHS golf as the season moves on.
Roster:
Kamden Bryan - 9
Taton Hopkins - 9
Mike Lard - 10
Noah Sturm - 10
Jarod Harder - 10
Carson Rainbolt - 10
Matt Russell - 11
Braden Marshall - 12
Conner Hoelting - 12
« Back to Sports