News
Pawhuska
Posted: Aug 28, 2014 9:22 AMUpdated: Aug 28, 2014 9:22 AM
Pawhuska City Council Discusses City Manager's Fate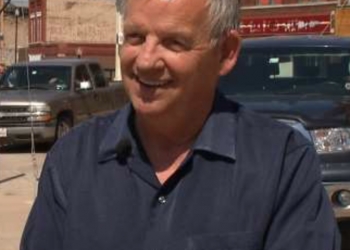 Colton Scott
The Pawhuska City Council has still not made a decision regarding the fate of embattled City Manager Paul McAlexander and his role with the city.
On Monday evening, in a non-public meeting, the group met for roughly 2 hours to privately discuss whether McAlexander will maintain his current position. They took no action.
Last week, McAlexander was charged with a misdemeanor of obstruction of a public officer stemming from a drunken-driving accident involving City Attorney Jesse Worten III. McAlexander was videotaped telling a police officer not to arrest Worten but to instead take him to the jail and let him sober up until his wife could come and get him.
Monday's meeting was the third time during the month of August that the council met in executive session regarding McAlexander. He is scheduled to make his first court appearance on the misdemeanor charge Thursday afternoon at 3:30 p.m.
« Back to News