News
Local News
Posted: Aug 04, 2014 12:09 PMUpdated: Aug 04, 2014 12:09 PM
Ochelata Partnerships Show Growth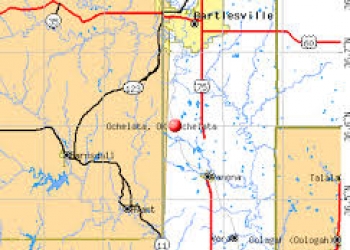 Charlie Taraboletti
Ochelata has been able to have streets paved, water improvements and a 9 milllion dollar health center that brings new jobs to the community thanks, in a large part, to help from the Cherokee Nation. In the past year, the Cherokee Nation has invested nearly $9.5 million to improve the quality of life in Ochelata.
Cherokee Nation Principal Chief Bill John Baker calls Ochelata a great success story. Baker credits local leaders and their work in partnership with the tribe on important infrastructure and health investments. Cherokee Nation investments include the $9 million Cooweescoowee Health Center and an $84,500 road project on Main Street. The Cherokee Nation, Delaware Tribe of Indians and Town of Ochelata also signed an agreement earlier this summer to develop a new $1.67 million wastewater treatment plant that will serve 66 tribal and 141 non-tribal homes in the town of Ochelata.
With the help of the Delaware Tribe of Indians, the Cherokee Nation secured $395,000 from Indian Health Service. Another $7,000 in tribal funds will be used to build the new wastewater treatment plant. The town of Ochelata will cover the remaining project costs.
« Back to News