News
Crime of the Week
Posted: Jul 15, 2014 4:15 PMUpdated: Jul 15, 2014 4:15 PM
Crime Stoppers Seeks Sex Offender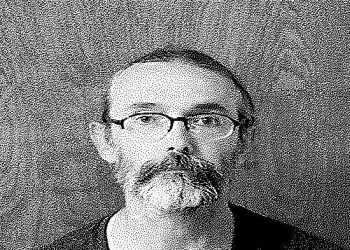 Charlie Taraboletti
Bartlesville Crime Stoppers needs your help to locate a convicted sex offender. 52 year-old Gary Lee Gipson was released from the Oklahoma Department of Corrections wearing an ankle monitor. According to information from the Bartlesville Police Department, Gipson cut the monitor off on Friday, July 11th. Gipson's last known location where he was living was in the woods behind Hastings/ Sitel/ Dollar General on Frank Phillips Blvd.

Gipson was convicted for the rape of a 6 year-old girl. He also has convictions for armed robbery. He was claiming a homeless status. That required Gipson to register every seven days with local police. He has failed to register with authorities.

Gipson is described as a white male 5 feet, 6 inches tall, 145 pounds, with dark brown and gray hair which he wears in a pony tail. If you have seen Gipson or have information on his whereabouts, call Bartlesville Police dispatch immediately at 918-338-4001. You can also call police Sgt. Mitchell at 918-338-4076.

Crime doesn't pay but Crime Stoppers does. If you want to provide information on Gipson, you can call Crime Stoppers at918-336-CLUE or 1-800-222-TIPS any time of the day or night. All calls are completely confidential. Crime Stoppers will pay a cash reward for information leading to Gipson's capture and arrest. You can also make a web tip at www.crimestoppers.com. Text your tip to CRIMES (274637) and put TIPS 620 in front of your tip.

« Back to News