News

Crime
Posted: May 16, 2016 2:40 PMUpdated: May 16, 2016 2:40 PM
Ochelata Man Arrested On A Warrant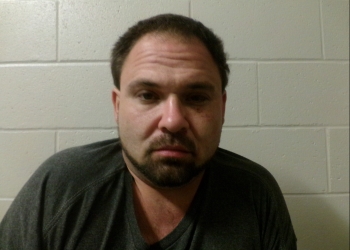 Adam Hooper
An Ochelata man was arrested on a warrant for allegedly possessing stolen items. 34-year old Billy Bear Hunt is charged with knowingly concealing stolen property. Earlier this month, Deputies from the Washington County Sheriff's Office were called to a lot on West 2900 Road where a possible stolen vehicle was parked next to the suspect's car.

According to a court affidavit, deputies learned the stolen vehicle was taken at a home on North 3960 Road. The suspect told the authorities he didn't know anything about the stolen vehicle and that a friend borrowed Hunt's car and left it approximately 1.3 miles. Reportedly, deputies found in Hunt's possession tools and meat with the victim's name stamped in black ink on the meat packages.

Hunt's next court date is May 27th. Bond was set at $50,000.

« Back to News