News
Local News
Posted: Jul 09, 2014 3:28 PMUpdated: Jul 09, 2014 3:41 PM
BHS Construction Continues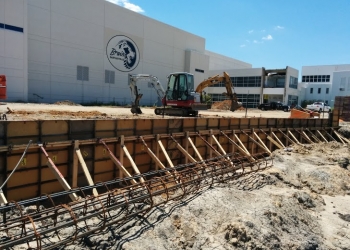 Jon Eastman
With school out, construction projects are underway at Bartlesville High School as part of te 36.7 million dollar bond issue. According to Public Relations Coordinator Chris Tanea, work is progressing on the new freshman academy new cafeteria/commons area at BHS and steelwork should begin soon.
In addition, Tanea says construction on the new science labs has started.
With the new cafeteria and commons area so close to the south end of the football field, Custer Stadium's scoreboard will be moved to the north side of the stadium, near the marching band's bleachers. Construction is still on track and the ninth grade center and science labs should be complete in time for the 2015-2016 school year.
For more information on the construction projects, click here.
« Back to News