News
Osage Nation
Posted: Jul 01, 2014 7:34 PMUpdated: Jul 01, 2014 7:34 PM
Osage Inauguration Set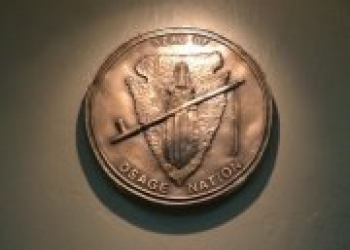 Charlie Taraboletti
The Osage Nation will inaugurate officials in its government Wednesday morning in Ponca City. The Inauguration is set for 10 o'clock at the Osage Casino Hotel in Ponca City. Congressman Tom Cole will provide the keynote address.
Geoffrey StandingBear will be sworn in as Principal Chief of the Osage Nation. Others to be sworn in include: Assistant Principal Chief Raymond Red Corn; Supreme Court Chief Justice Meredith Drent; and Chief Trial Court Judge Marvin Stepson. The Osage Nation Congress members to be sworn in include: Alice Buffalohead; Otto Hamilton; James Norris; Angela Pratt; Dr. Ronald Shaw, M.D.; and William Supernaw.
Congressional Inauguration Planning Committee Representative, Shannon Edwards says the committee decided more than a year ago on an event that celebrated the Osage people's government and an orderly transfer of power.
« Back to News