News
U. S. Government
Posted: Jun 30, 2014 8:28 AMUpdated: Jul 01, 2014 6:10 AM
Court Ruling Favors Hobby Lobby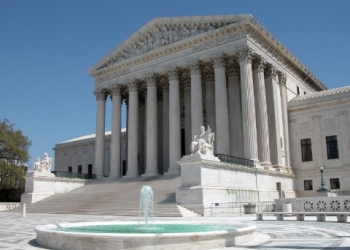 The Associated Press
The Supreme Court says corporations can hold religious objections that allow them to opt out of the new health law requirement that they cover contraceptives for women.
The justices' 5-4 decision Monday is the first time that the high court has ruled that profit-seeking businesses can hold religious views under federal law. And it means the Obama administration must search for a different way of providing free contraception to women who are covered under objecting companies' health insurance plans.

Oklahoma Wesleyan University President, Dr. Everett Piper says the First Amendment is unequivocal that 'Congress shall make no law... prohibiting the free exercise of religion.' He says questions of sexual behavior are clearly religious in nature and have been for several millennia. Piper believes it should embolden all people of all faiths to learn that whether you're a Buddhist or a Baptist, a Mormon or a Methodist, or a Catholic or a Calvinist that it's none of the government's business to tell you how to exercise your religion. We all owe the Green family a note of thanks for leading in the defense of such Constitutional rights!

Contraception is among a range of preventive services that must be provided at no extra charge under the health care law that President Barack Obama signed in 2010 and the Supreme Court upheld two years later.

First-District Oklahoma Congressman Jim Bridenstine issued a statement calling the decision a great day for religious liberty in America. Bridenstine said the Supreme Court has ruled, although more narrowly than many would prefer, that closely held companies do not have to leave their deeply held religious convictions at the door of their businesses. Bridenstine celebrated with the Green and Hahn families and offered sincere appreciation for standing on their beliefs.

The congressman says the Lobby and Conestoga Woods cases considered before the Supreme Court are all about fundamental First Amendment rights. Both of these family-owned businesses started small. They have grown over the years without abandoning their deeply held convictions about how to interact with their employees while making a living and serving their communities. Then Obamacare forced them into a difficult decision.
« Back to News