News
Pawhuska
Posted: Jun 26, 2014 9:04 AMUpdated: Jun 26, 2014 9:04 AM
Pawhuska To Hold Patriotic Parade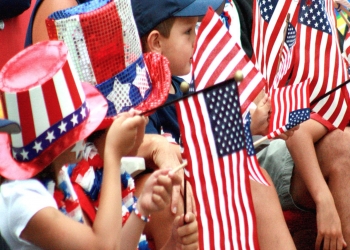 Colton Scott
Next Friday, the 4th of July, the city of Pawhuska will be bringing a Patriotic Independence Day Parade to Pawhuska.
Director of the Pawhuska Chamber of Commerce, Mike McCartney says the yearly walking parade is for everyone to attend.
There is no age limit to participate, but adults must accompany small children.
The city says to dress patriotically, decorate strollers, bikes, skateboards, wagon or even pets.
The parade will start at the Citizen's Bank of Oklahoma parking lot at 9th and Kihekah. Registration will begin at 9 a.m., and preregistration is now available at the Pawhuska Chamber of Commerce.
The parade is set to begin at 9:30 a.m. It will proceed east on 9th street across Lynn Ave. to Ben "Son" Johnson Cultural and Gazebo Park.
The judges will be located at the First Christian Church on 9th street to watch entrants as they pass by.
Complementary hot dogs, applie pies, and water will be offered at this year's event.
For more information, contact the Pawhuska Chamber at 918-287-1208.
« Back to News