News
Local police
Posted: Jun 25, 2014 10:10 AMUpdated: Jun 25, 2014 10:19 AM
Tips from the Public Lead to Arrest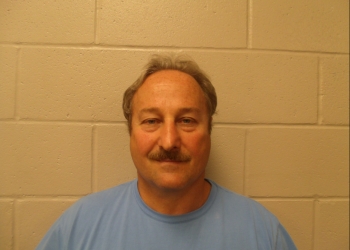 Charlie Taraboletti
The Bartlesville Police Department has made an arrest on the June 19th sexual assault which occurred at the City Library. According to Captain Jay Hastings, police arrested 59 year old John Ewing Sharp from Nowata was arrested at the Bartlesville Police Department Wednesday morning at 9:20.
Sharp is charged with Felony Sexual Battery. Hastings says the Police Department received several calls after the news story ran yesterday and that lead investigators to John Ewing Sharp who resides in Nowata. Sharp agreed to go in to the Police Station and a police conducted a short interview. Hastiings says the department would like to thank the public for helping to identify this subject quickly leading to an arrest in this case.
Sharp was booked into the Washington County Detention Facility.
« Back to News