News
Pawhuska
Posted: Jun 17, 2014 8:24 AMUpdated: Jun 17, 2014 8:24 AM
Popular Pawhuska Restaurant Reopens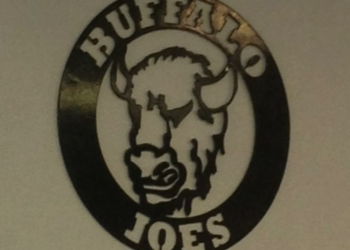 Colton Scott
Pawhuska has reopened one of it's most popular restaurants in downtown.
Buffalo Joes is now located on 403 E. Main Street in Pawhuska.
It's taken two months to convert the former Pizza Hut into a new, expanded and larger Buffalo Joes.
Owner Kim Laird has also expanded the menu to include several new items including blooming onions, baked potatoes and homemade hot rolls.
She said she plans to enhance her desserts as well by using diabetic-friendly Splenda sweetener. Traditional desserts will remain on the menu as well.
The capacity of the new location will allow for 85 customers at one time in the restaurant. The restaurant has been up and running since 2011.
« Back to News