News
Health Care
Posted: Jun 09, 2014 7:01 AMUpdated: Jun 09, 2014 7:01 AM
JPMC Earns AHA Silver Award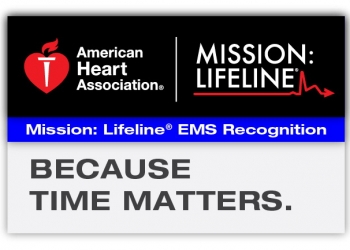 Charlie Taraboletti
Jane Phillips Medical CVenter recently received another award from the American Heart Association for treating heart attack patients who are transferred in from other facilities. Jane Phillips earned the AHA's Mission: Lifeline Silver Receiving Quality Achievement Award for implementing specific quality-improvement measures during 2013. Jane Phillips will be included in the forthcoming issue of U.S. News & World Report's Best Hospitals edition.
The particular honor is for treating patients that come from hospitals that can't perform coronary intervention. Those would include regional hospitals such as those in Nowata, Pawhuska, Coffeyville, and Independence. The time is tracked from the time the patient leaves those facilities until Jane Phillips performs the intervention.
This is the first time Jane Phillips has won the Silver award. It is based on the hospital effectively improving the survival and care of STEMI patients. STEMI is an acronym meaning "ST segment elevation myocardial infarction,", which is a type of heart attack that is determined by an electrocardiogram (ECG) test. Heart attacks are divided into two groups based on severity and STEMI is the more severe type.
« Back to News