News
Osage County
Posted: Jun 04, 2014 9:44 AMUpdated: Jun 04, 2014 9:44 AM
Primary Voting Registration Under Way In Osage County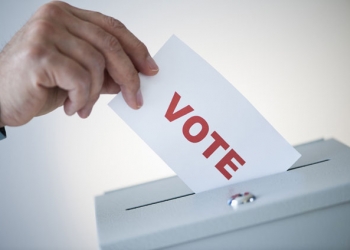 Colton Scott
May 30th was the last day to apply for voter registration in order to become eligible to vote in the upcoming June 24th Primary Election, according to the Osage County Election Board.
Persons who are United States citizens, Oklahoma residents, and at least 18 years or older may apply to become registered voters.
The Board also says that applications that are postmarked after May 30 will still be accepted and processed, however those applications won't be approved until after June 24.
The County Election Board responds, in writing, to every person who submits an application for voter registration. The response is either a voter identification card or a letter explaining the reason or reasons the application may have not bee approved.
The Board advises anyone who has already submitted an application and hasn't received a response within 30 days should contact the County Election Board.
For more information, go to www.elections.ok.gov.
« Back to News