News

Elections
Posted: Dec 09, 2015 10:50 AMUpdated: Dec 09, 2015 10:50 AM
Washington County Candidates File for Office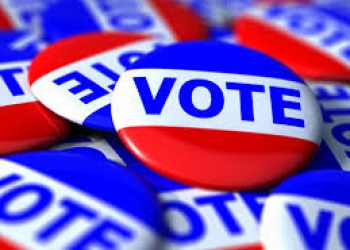 Charlie Taraboletti
Candidates continue to file for office on Washington County School boards. After two days of the filing period, Tyler Vaclaw and Nikki Benson claimed their seats on the Bartlesville School Board and Gil Greenwood filed for his seat on the Tri-County Tech board. Clayton Ullrich of Ramona and Andy Young of Barnsdall filed for the vacant seat on the Caney Valley School Board. Incumbent school board member, Ryan Shane Cameron filed for re-election to his seat on the Copan School Board.
So far, one person has filed for election to office in the Town of Copan. Debbie Smith filed for election to the post of Town Clerk.
Potential candidates have until 5 o'clock Wednesday afternoon to file. Any contested races would be decided at the February 9th election. Should it be necessary, runoff elections would be held April 5th.
« Back to News