News
Crime
Posted: Jan 25, 2016 2:27 PMUpdated: Jan 25, 2016 2:27 PM
Wilson Preliminary Hearing Set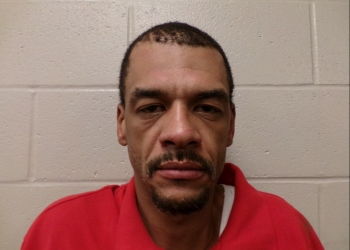 Adam Hooper
A Coffeyville, Kansas man who is facing several violations has a preliminary hearing date scheduled for March 22nd. 42-year old Tony Duane Wilson is charged with possession of methamphetamine, unauthorized use of a vehicle, knowingly concealing stolen property, eluding a police officer, and driving with a suspended license.

According to a court affidavit, Washington County Sheriff's Office received a report that a driver was swerving and speeding on U.S. Highway 75. Deputies conducted a traffic stop on U.S. Highway 75 near West 3900 Road. Reportedly, the suspect got out of the vehicle and ran away. Officers came across a prescription pill bottle on the ground bearing the suspect's name and found inside the bottle four bags of meth. The authorities found inside the vehicle a bag of meth and a cup of alcohol. The suspect was found a short time later at the Cherokee Casino in Ramona.

Wilson remains in jail on a $50,000 bond.
« Back to News