News
City of Bartlesvile
Posted: Feb 11, 2014 9:26 AMUpdated: Feb 11, 2014 10:07 AM
Bartlesville Sales Tax Colletions Fall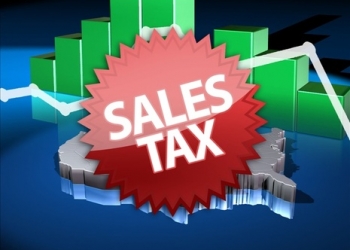 The City of Bartlesville received $1,473,211 in sales tax receipts from the State of Oklahoma in the month of February. The dollars are derived from the City's 3% sales tax for sales occurring mostly in the last half of December and estimated sales for the first half of January. The February receipts represent a 5.09% decrease year over year when compared to sales tax revenues from February of last year. For the fiscal year to date, the City of Bartlesville's sales tax revenue has decreased by 1.16% from the same 8 month period of last year.

According to City Clerk and Finance Director Mike Bailey, the City's sales tax results have once again suffered a set back during a critical time of year. The large decline at the end of the holiday shopping season has put Bartlesville's sales tax on track to finish more than $300,000 short for the fiscal year. Bailey says if the trend continues, then the City's most important revenue source will fall well short of the City's already conservative budget estimates.

Bailey says it's difficult to ascertain the reasons for the City's continued sales tax declines when much of the State of Oklahoma has shown growth. Many areas such as Bartlesville are suffering in similar ways. Speaking on a KWON City Matters Program, Bailey said some of the decline obviously due to leakage to surrounding communities, but much of it may be attributable to the growth in internet shopping. Most online retailers do not charge sales tax for the goods they sell and therefore operate at a distinct tax advantage to local retailers. This online "advantage" is translating into smaller sales tax receipts for Oklahoma municipalities which erodes our ability to provide the basic services demanded by our citizens.

Working in partnership with the Bartlesville Development Corporation, The City of Bartlesville has recently taken positive steps to increase the local retail offerings by creating a retail incentive program. The program should help to address some of these shortfalls in sales tax, but it will be many years before the fruits of these efforts are fully realized. In the mean time, municipalities will work with Congress to find a fair and equitable solution to the online sales tax "advantage", and the City of Bartlesville will continue to seek efficiencies in our operations that will provide the greatest savings with the smallest impact on the levels of service provided to our citizens.

« Back to News