News
Local News
Posted: Feb 06, 2014 3:49 PMUpdated: Feb 06, 2014 3:49 PM
Bartlesville Reacts to "Piers Morgan Act"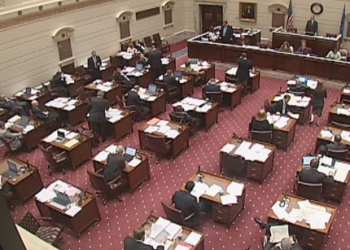 A bill that has been presented for consideration in the Oklahoma Senate this year has brought national attention to the state. The so called "Piers Morgan Act" would guns to be carried by anyone over the age of 18 without a license. This would include weapons from a simple handgun in a holster to rifles or shotguns on a sling over the shoulder or on the back. For Bartlesville Police Chief Tom Holland, if this law were to pass, it wouldn't change what the police are already doing.
We wanted to find out what you thought about this bill so we went on the street and found that people were fairly mixed about whether or not this was a good idea. Two people we talked with, Alyce and Cindy said they were against it, Alyce said guns are dangerous while Cindy thought the age of 18 is a little young.
Randy was the complete opposite, saying he would be behind it, but that he didn't see the need for it.
Others, like Stacey, thought that it was ok, just maybe it needed a little tweak.
While still others said that it is too early to tell whether it would be a good idea or not.
The new law would still follow restrictions on certain buildings where guns would be disallowed, like schools, courts, and other specific buildings.

To see the bill in its entirety, click here.
« Back to News