News
Local Fires
Posted: Feb 03, 2014 2:48 PMUpdated: Feb 03, 2014 2:48 PM
Investigation into Fatal House Fire Continues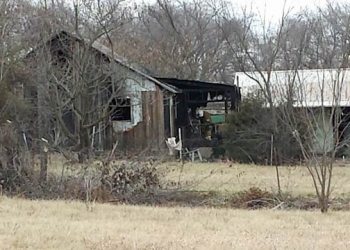 Bartlesville police and fire officials say they are still waiting for the results of forensic tests made at the scene of a house fire on North Sunset that claimed the lives of four people in early January. Assistant Fire Chief Bill Hollander confirmed that the Bureau of Alcohol, Tobacco, and Firearms has the samples taken as part of the local investigation. Hollander was optimistic that test results would be back soon, but hesitated to define how many days he meant by the word.

65 year-old John Johnson plead no contest on a misdemeanor count of obstructing an officer and was sentenced to 23 days in the county jail. That was the amount of time he had served. Johnson was released after a court hearing. According to a court affidavit, police said when they interviewed Johnson on January 4th and 6th about the fire. They stated Johnson provided false information regarding the events surrounding this case, and admitted he had lied to police.

Hollander was at the scene of the fire Monday afternoon. He was putting up tarps to help shield the scene from the weather. He expected investigators to visit Bartlesville and the scene of the fire on Tuesday.

« Back to News