News
State of Oklahoma
Posted: Jan 20, 2014 10:17 AMUpdated: Jan 20, 2014 10:17 AM
State Legislature Will Be Busy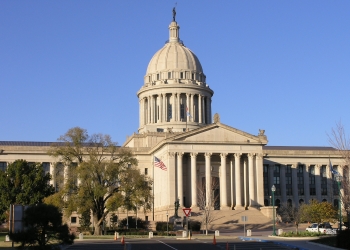 The Associated Press
Members of the Oklahoma Legislature will have lots of things to keep them busy when they convene on February 3rd - more than 2,000 in fact.

That's how many bills and resolutions lawmakers filed for consideration in the 2014 Oklahoma Legislature that convenes in two weeks.

Over the course of four months, state lawmakers will immerse themselves in debate over such issues as reducing the state income tax, state employee compensation and revamping of the state's public pension systems.

State lawmakers had until 4 p.m. Thursday to file legislation for the upcoming session. A total of 976 bills and 35 joint resolutions were filed in the state Senate while 1,197 bills and 23 joint resolutions were filed in the House for consideration during the legislative session.
« Back to News