News
State of Oklahoma
Posted: Jan 18, 2014 6:18 AMUpdated: Jan 18, 2014 6:18 AM
Oklahoma Supreme Court to Hear Shelter Proposal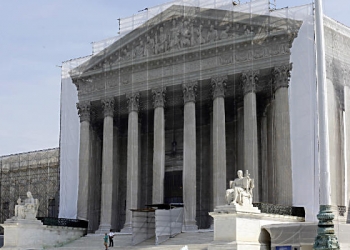 The Associated Press
The Oklahoma Supreme Court has decided to hear arguments from attorneys involved in a lawsuit over an initiative petition that would ask voters to decide a $500 million bond issue to pay for storm shelters in public schools.

The state's highest court issued an order on Thursday scheduling oral arguments for February 25th. The order says all nine justices will hear oral arguments.

The lawsuit was filed in October by Take Shelter Oklahoma and Kristi Conatzer, the mother of one of seven children who were killed when a massive tornado struck a school in Moore in May.

The lawsuit challenges Attorney General Scott Pruitt's rewrite of the measure's ballot title. It also seeks more time to gather the 155,000 signatures needed to place the question on the ballot in 2014.
« Back to News