News
Local Schools
Posted: Jan 19, 2014 10:41 AMUpdated: Jan 20, 2014 4:45 AM
School Board Sets Monday's Agenda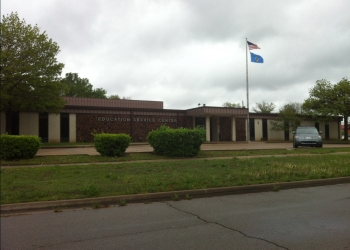 The Bartlesville School Board will take action on the proposed sale of a former school building, approve bids, and recognize the return of Superintendent, Dr. Gary Quinn to work during its meeting Monday night. The meeting agenda calls for the board to vote to terminate Chuck McCauley's appointment as interim superintendent early in the meeting.
Two bids are up for approval - bids for the purchase of cameras and on intercom equipment. The board will also vote on a proposed contract for sale of the former McKinley Elementary School site on Southwest Keeler to Vertical Church.
Prior to the business portion of the meeting, board members will recognize eight members of the All State Band as presented by Director of Instrumental Music, Dr. Alex Claussen. The board will also recognize U. S. Youth Program Delegate Gloria Tso and her alternate Otuoze Baiye.
The board will also be introduced to the nominees for the award of Bartlesville Teacher of the Year -- one from each school site -- and to the site Rising Star teachers.
Monday night's School Board Meeting is set for 5:30 at the Education Support Center on South Jennings.
« Back to News