News

Crime
Posted: Jul 28, 2015 2:46 PMUpdated: Jul 28, 2015 2:57 PM
Bartlesville Man Arrested On Drug Charges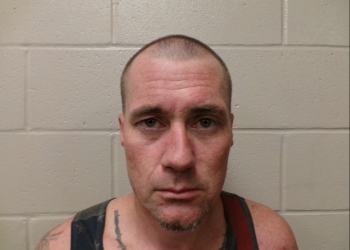 Adam Hooper
A Bartlesville man is in custody after he allegedly was caught with drugs. 38-year old Matthew Gillman is charged with possession of methamphetamine with intent to distribute and acquire proceeds from a drug activity. Bartlesville police were called to the 400 block of South Choctaw to serve a city warrant to Gillman.

According to a court affidavit, Gillman ran away, but was caught a short time later. Officers found in Gillman's possession a bag of meth and a large amount of cash.

Court records indicate that Gillman have priors in Muskogee and Tulsa counties. Gillman's next court date is August 21st. Bond was set at $150,000.
« Back to News