News
Crime
Posted: Jul 14, 2016 2:40 PMUpdated: Jul 14, 2016 2:40 PM
Bartlesville Man Arrested On A Warrant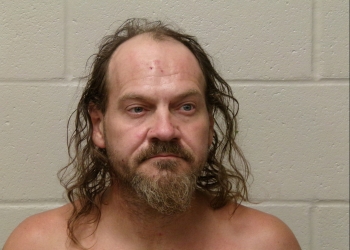 Adam Hooper
A probable cause hearing took place Thursday afternoon for 48-year old Jeffery Paul Smith of Bartlesville, who was arrested for possession of methamphetamine and possession of a stolen vehicle. Bartlesville police served a search warrant at a home in the 800 block of East 11th Street.

According to a court affidavit, a 2003 Chevy pickup covered up with a tarp was parked behind a vacant home. The vehicle was listed as stolen from Sand Springs. Officers found several syringes with liquid on a dresser.

Smith's next court date is Friday afternoon when charges are expected to be filed. Bond was set at $20,000.
« Back to News