News
City of Bartlesville
Posted: May 14, 2019 9:57 AMUpdated: May 14, 2019 10:04 AM
May Sales Tax Collection a Record High for Bartlesville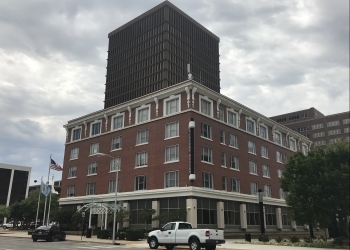 Garrett Giles
Last May was the largest May on record when it came to sales tax collections for the City of Bartlesville.
Finance Director Jason Muninger said he was nervous ahead of this May's collections. That being said, Muninger is proud to announce that this May's sales tax collections topped last May's collections.
$41,000 over last May's collection were take in. Muninger said that is a 2.6-percent increase.
For the Fiscal Year as a whole, Muninger said the City of Bartlesville's sales tax percentage sits just under 2.5-percent. He said they have seen increases in collections almost every month.
City Manager Mike Bailey talked about the impact from the growth in the sales tax collection. Local business and economy benefits from a positive sales tax growth.
Bailey said the collections are not booming, but they are consistent, which is what they want to see.
« Back to News