News
City of Bartlesville
Posted: May 14, 2019 8:26 AMUpdated: May 14, 2019 9:01 AM
Ceremony to Remember Those Who Have Served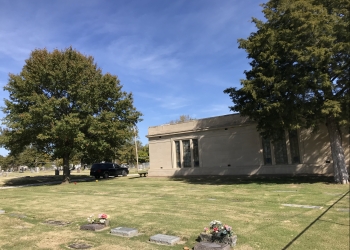 Garrett Giles
The City of Bartlesville announces plans to hold a Memorial Day service at the White Rose Cemetery.
This year's ceremony will mark the 119th observance of Memorial Day at the cemetery. The service and sacrifice of America's military members will be honored.
The American Legion Ceremonial Detail will be featured during the event. They will present a 21 gun salute and demonstration. Afterwards they will give an explanation behind the meaning of the folding of the American flag.
Following the invocation, a guest speaker from the American Legion Post 105 will remember those who gave their lives to strengthen and preserve the invaluable gift of freedom.
Blue Star Mothers will present a wreath in remembrance of those who have made the ultimate sacrifice. Poetry will be read during the ceremony as well.
The Memorial Day service at White Rose Cemetery is set for Monday, May 27th at 9 a.m.
« Back to News