News
Bartlesville
Posted: Feb 11, 2019 1:12 PMUpdated: Feb 11, 2019 2:16 PM
Rogers State to Celebrate Students in Annual Breakfast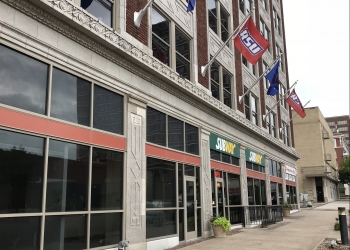 Garrett Giles
Rogers State University has been gearing up for their 10th Scholarship Breakfast in Bartlesville. Development Manager Angie Thompson says they look to add a celebratory piece to their breakfast this year.
She says this year they have collected a group of students and alums that they are calling "ambassadors." One student from the group of ambassadors will sit at a table to talk to Scholarship Breakfast participants about their time at RSU. Some of the students in this group are this year's recipients. Thompson says the students are remarkable since they work full time while they're trying to complete their degrees.
Thompson would say that Rogers State University is a regional school that has rural appeal. Therefore, the Scholarship Breakfast and the university is geared toward local students.Thompson says anyone in the area that is trying to complete a degree at Rogers State will be eligible for the funds raised at the Scholarship Breakfast. She says the money you give locally at the breakfast will go towards local students.
The Scholarship Breakfast will take place at the Bartlesville Community Center on Friday, March 29. THe breakfast will last from 8:15 until 9:30 that morning. You can register for the free breakfast online.
« Back to News