News
Crime
Posted: Feb 08, 2019 3:28 PMUpdated: Feb 08, 2019 3:28 PM
Man Arrested on Alleged Domestic Assault and Battery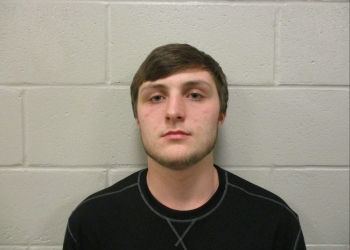 Ty Loftis
Kenneth Alan Scimeca was arrested on Jan. 25 on a domestic assault and battery charge.
Officers were dispatched to the Brookhaven Apartments, located at 1443 SW Santa Fe Ave. on the afternoon of the 25th and made contact with the victim who was crying and said that her boyfriend had kicked her in the stomach. The victim was 19 weeks pregnant.
The victim stated that Scimeca is the father and after he kicked her in the stomach, Scimeca ran out the door. An officer observed a red mark on the victim's stomach where Scimeca kicked her. The victim refused medical attention, as she stated a family member was going to take her to the hospital.
Scimeca's next scheduled court date is set for Feb. 15 at 9 a.m. Scimeca's bond is set at $3,000 and he is to have no contact with the victim.
« Back to News