News
Caney Valley Football
Posted: Oct 10, 2018 5:17 PMUpdated: Oct 10, 2018 5:17 PM
Caney Valley Looking for Turnaround Against Haskell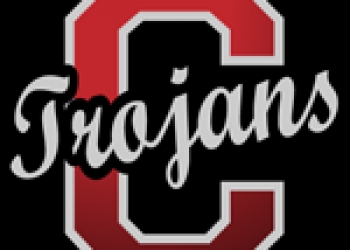 Max Gross
As week seven approaches the schedule lightens up for the Caney Valley Trojans after dropping two games in a row to legitimate state title contenders in Beggs and Sperry. Caney Valley has a home game against Haskell set for this Friday. The Trojans have been faced with some adversity beyond the tough schedule as the injury bug has bit them particularly hard this season.
Caney Valley has started three different bodies at quarterback in six games this season with freshman Jackie Black seeing time, senior stud Christian Colbert held down the position and converted-linebacker Trenton Meeks has even taken snaps as well. With the revolving door at quarterback head coach Stephen Mitchell has taken solace in the consistency he's received from sophomore wide receiver and defensive back Hayden Wingo.
Wingo saw the field last year as a freshman on the Trojans playoff team. Right now Caney Valley sits at the bottom of the 2A District 3 standings at 0-3, tied with Dewey. It will take the Trojans winning each of their last four games to a see a repeat performance.
The Trojans host the Haymakers at 7 p.m. this Friday from Caney Valley High School in Ramona.
« Back to News