News
City of Bartlesville
Posted: Sep 14, 2018 11:02 AMUpdated: Sep 14, 2018 12:59 PM
Bohnsack Hands Friday Financial Forum Leadership Off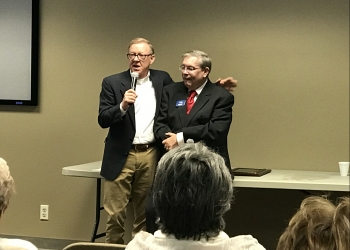 Garrett Giles
The Friday Financial Forum at the Arvest Bank off of SE Adams Road in Bartlesville shares laughs with the forum leader Jim Bohnsack Friday morning. It also shared some bittersweet news as well. Bohnback will no longer act as the forum leader.
Following the announcement, Jim Bohnsack had the pleasure of naming the new forum leader for the Friday Financial Forum at Arvest.
Bohnsack, after 33 years as the leader of the Friday Financial Forum, handed the reigns over to District 11 Oklahoma House Representative Earl Sears, his lifelong friend. During Friday morning's forum, the two shared recent memories of their friendship and what Bohnsack has done for the community.
Others who recognized Bohnsack's dedication and hard work for the Bartlesville community included Arvest Chairman Jim Walton, Bartlesville Mayor Dale Copeland, and Bartlesville's Senator Julie Daniels to name a few.
Chairman Walton gave a plaque for Bohnsack's work, and Bohnsack also received a citation of recognition from the state of Oklahoma. Mayor Copeland would go on to declared later on that Sept. 14 would be Jim Bohnsack Day in Bartlesville, and that the City of Bartlesville would do what I could to name the extension of Shawnee Avenue as Jim Bohnsack Avenue.
Bohnsack will still work at the Arvest Bank off SE Adams Road, but we will no longer lead the forum.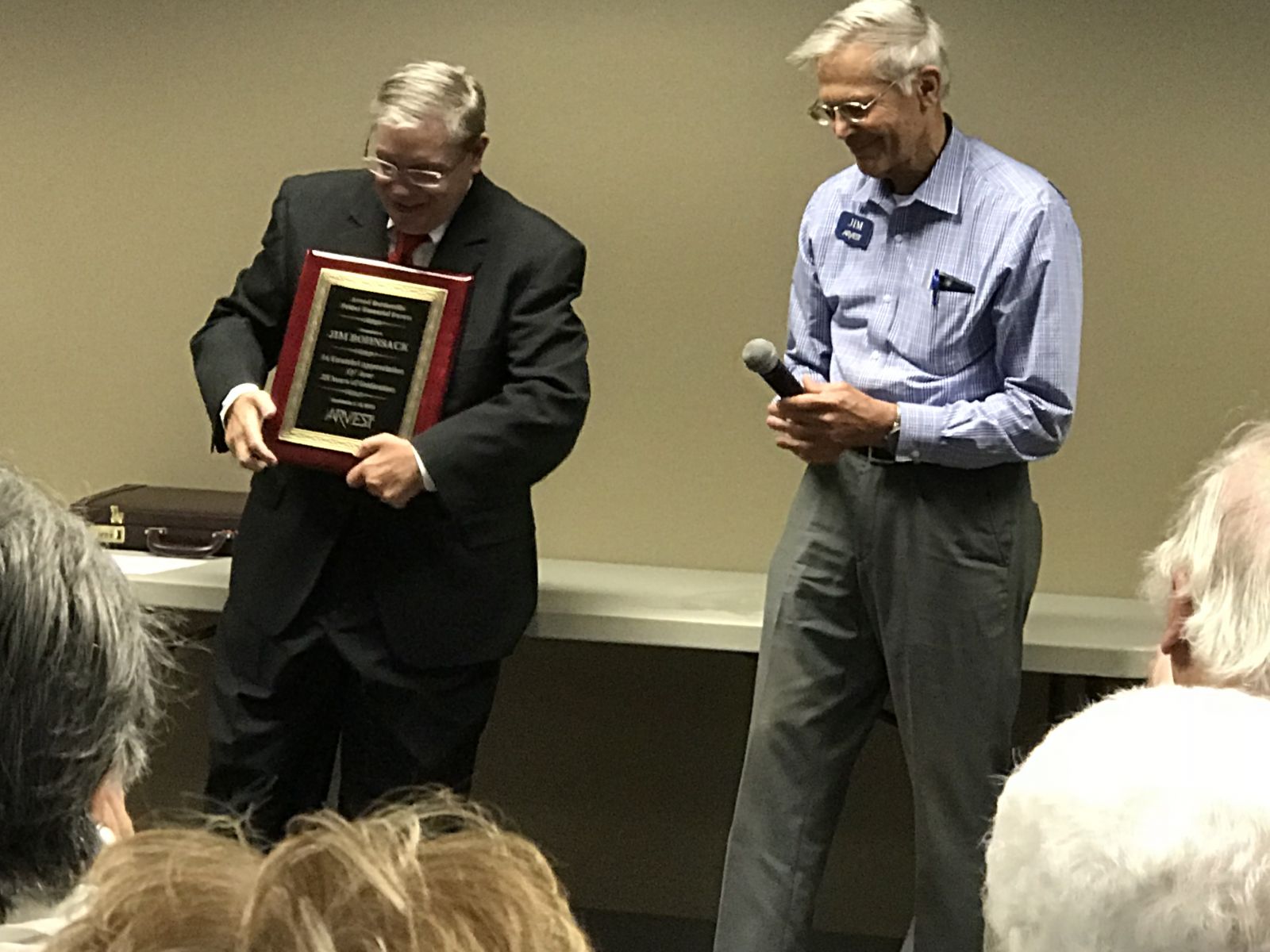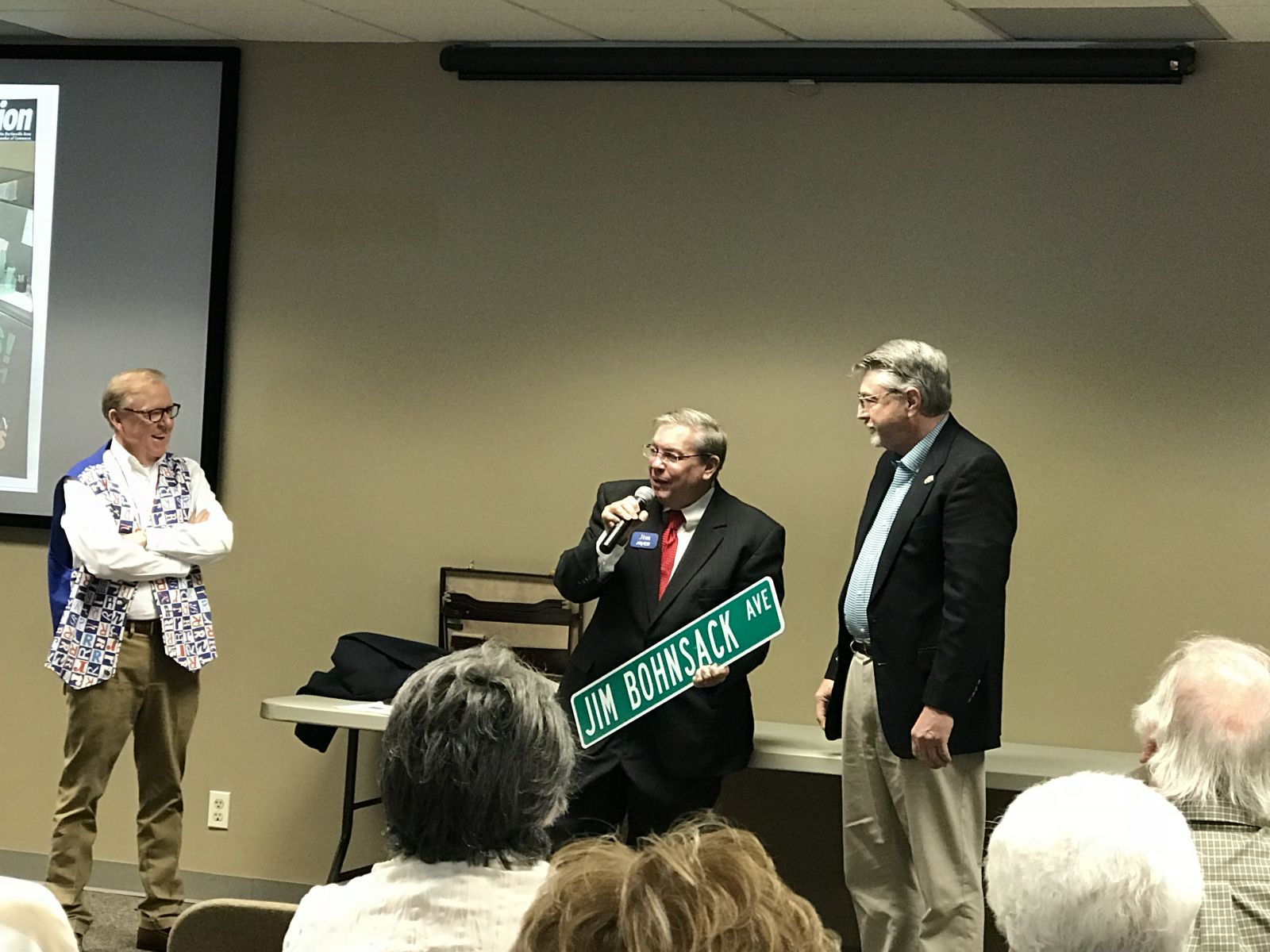 « Back to News