News
Bartlesville
Posted: Sep 12, 2018 4:38 PMUpdated: Sep 12, 2018 4:38 PM
Two BHS Student Named National Merit Semifinalists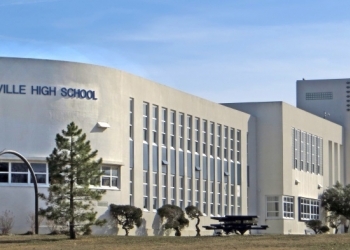 Max Gross
The National Merit Scholarship Corporation announced that two Bartlesville High School seniors, Aarya Ghonasgi and Liza Williams, have been named Semifinalists in the 64th annual National Merit Scholarship Program.
Aarya Ghonasgi is the daughter of Archana Sapre and Dhananjay Ghonasgi. She is the student body president for Student Council, the correspondence secretary for the National Honor Society, the historian for Interact Club, a member of Environmental Club, and a cross-country runner. She is also part of the new BHS internships program, doing a senior year internship at ConocoPhillips. In her spare time she works at First Presbyterian Church.
Liza Williams is the daughter of Stevie and John Williams. She is involved in National Honor Society and Chemistry Olympiad. Liza is the president of Spanish Club, the founder of Environmental Club, and represented Oklahoma in the 2017 National Stockholm Junior Water Prize competition. She is the team captain of the girl cross-country team and runs track as well. Like Aarya, Liza is a part of the new BHS internships program and also doing a senior year internship at ConocoPhillips. In her spare time, she is a waitress at Bartlesville's Szechuan Chinese Restaurant and a lector at St. James Church.
Approximately 16,000 students were selected nationwide as National Merit Semifinalists. These academically talented high school seniors have an opportunity to continue in the competition for some 7,500 National Merit Scholarships worth about $31 million that will be offered next spring. To be considered for a Merit Scholarship® award, Semifinalists must fulfill several requirements to advance to the Finalist level of the competition. About 90 percent of the Semifinalists are expected to attain Finalist standing, and about half of the Finalists will win a National Merit Scholarship, earning the Merit Scholar® title.
« Back to News