News
Washington County
Posted: Sep 12, 2018 3:13 PMUpdated: Sep 12, 2018 3:38 PM
Charges Presented in Hit-and-Run Case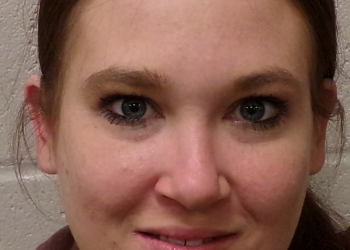 Max Gross
A women arrested for her involvement as the alleged driver in a fatal hit-and-run incident on August 18 appeared in Washington County court on Wednesday in front of special judge Kyra Franks.
According to a press release from the Bartlesville Police Department, 32-year-old Ashlee Nicole Johnson of Bartlesville turned herself in around 3 p.m. on Tuesday and admitted to being the driver.
Johnson was presented with charges of leaving the scene of a fatality accident and driving with a suspended license. Johnson appeared without counsel and entered a not guilty plea.
The accident took place at the intersection of Frank Phillips Boulevard and Delaware Avenue in Bartlesville. Johnson's Mercury Sable struck the motorcycle driven by Lewis and she fled the scene.
Police originally believed the vehicle belonged to Millie Thompson who was arrested and charged in the incident. However, video evidence showed that the car was a Mercury Sable and not the Ford Taurus belonging to Thompson. She has since been released and charges have been dropped.
Detectives also arrested two other subjects late last week for accessory after the fact. 40-year-old Keith Dwayne Johnson and 32-year-old Timothy Charles Hagan both of Bartlesville were arrested after they moved the car involved in the Evidence revealed there was talk of burning the car or submerging it in a lake or pond. The car was located east of Copan behind a trailer house.
Johnson is set to return to court on September 28.
« Back to News