News
Washington County
Posted: Aug 20, 2018 1:22 PMUpdated: Aug 21, 2018 3:22 AM
Woman Charged with First Degree Manslaughter in Hit and Run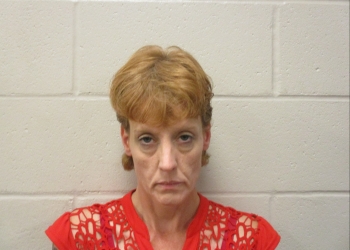 Max Gross
A woman allegedly responsible for the death of a man in a hit and run accident on Saturday appeared at the Washington County Courthouse on Monday where charges were brought forth by the State of Oklahoma.
48-year-old Millie Thompson of Bartlesville was arraigned by special judge Kyra Franks on charges of first degree manslaughter and felony leaving the scene of an accident. A $50,000 bond was set by the state.
According to an affidavit, officers were called to the intersection of Frank Phillips Boulevard and Delaware Avenue after reports of a serious accident. Witnesses stated that a maroon Ford Taurus fled the scene of the accident.
A motorcycle driven by Cleo "Cotton Bowl" Lewis was observed at the scene with several broken lights after being struck on the right side. After striking the motorcycle Thompson's Taurus fled north on Delaware Avenue.
Emergency responders sent Lewis to a Bartlesville hospital before he was flown to St. John Hospital in Tulsa. Lewis died shortly upon arrival.
Officers believed the vehicle was in the Oak Park neighborhood. They made contact with Thompson who claimed the damage to her vehicle was old.
Officers inspected the vehicle and the damage caused to the Taurus was consistent with the damage pattern of the motorcycle.
Thompson's next scheduled court date is set for August 31.
« Back to News