News
Local News
Posted: Jul 13, 2018 3:12 AMUpdated: Jul 13, 2018 3:12 AM
Bartlesville Police Arrest Three on Stolen Credit Cards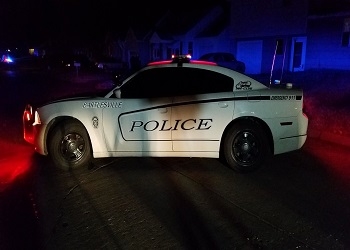 Charlie Taraboletti
Bartlesville Police have made three arrest in connection to the recent Larceny from Vehicles. According to Captain Jay Hastings, Officers stopperd 18 year old D'Rayvion Todd, 18 year old Colton Viles and 18 year old Gavin Jones Thursday Afternoon. Detectives had developed the three as suspects after they made transactions on stolen credit cards at area businesses.
The three were in a pickup matching the description of a vehicle used in the stolen credit card transactions. Police also located a stolen handgun inside the pickup. The handgun was reported stolen on July 10th from an unlocked vehicle. Investigators are obtaining a search warrant for the pick up to determine if any other stolen property can be recovered.
The three men were taken to the Washington County Detention Center and booked in on possession of stolen property, Vehicle Burglary and drug possession charges.
« Back to News