News
Bartlesville Public Schools
Posted: Jul 12, 2018 2:53 PMUpdated: Jul 12, 2018 2:55 PM
Benson to Resign; District 6 Seat Open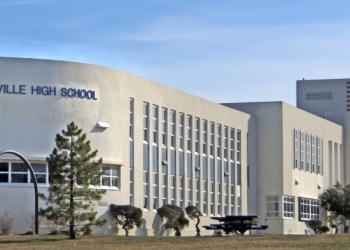 Max Gross
After eight years of service on the Bartlesville Board of Education Nikki Benson is set to announce her resignation. Benson is giving her up District 6 seat because she is moving out of that board district which covers the southeast portion of the school district.
Benson's resignation is on the agenda as an action item for next week's Board of Education meeting set for July 16. Benson has also served the board's clerk since 2016.
Those interested in applying for the vacancy can send a letter of interest to school board president Scott Bilger. The deadline for expressing interest is July 31.
Requirements include living in District 6 for at least six months. No person currently employed by Bartlesville Public Schools can apply for the opening.
Whoever is appointed will fill the remainder of a four-year term set to expire in 2020.
A complete list of necessary requirements is available here.
« Back to News