News
Sports
Posted: Jul 11, 2018 5:37 AMUpdated: Jul 11, 2018 5:38 AM
Oklahoma Looking for Sports Officials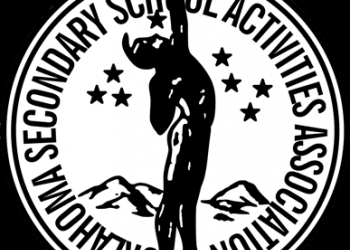 Evan Fahrbach
With fall sports upcoming, everyone involved in athletics is getting prepared for the 2018 season, even the officials.
There is actually an official shortage in Oklahoma, and in the Bartlesville area, leading to some good opportunities if someone was wanting to get involved in officiating for the upcoming season.
The OSSAA has cut its enrollment fee in half for officials this upcoming year, while there is no charge to join the Bartlesville organization of officials. Head of the Bartlesville official organization Kevin Lynch talks about the opportunity of officiating at youth sports level.
It had previously cost almost $100 up front to join the organizations required to officiate, now it will only cost prospective officials $32 to join. Lynch said the training process involves meetings and attending scrimmages to prepare for the upcoming season.
Football, softball and volleyball are the immediate sports that need officials in the next month or two.
The money in officiating is mostly in junior high and junior varsity officials, especially for newcomers, who can get multiple games each week in the evenings. Lynch talks about why he enjoys officiating.
If you are interested in becoming an official, you can call Lynch directly at 918-214-3700.
« Back to News