News
Washington County
Posted: Jul 09, 2018 2:35 PMUpdated: Jul 09, 2018 2:41 PM
Bartlesville Man Makes Violent Threat Toward Police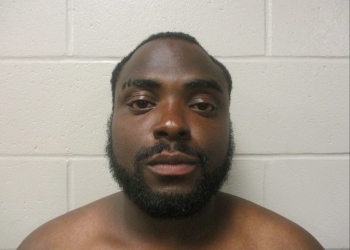 Max Gross
A Bartlesville man was arrested late Sunday night after making violent threats toward a police officer. Kedrin Dixon stood before a judge at the Washington County Courthouse on Monday facing charges of public intoxication and threats by intimidation.
According to an affidavit, officers reported to the McDonald's on Washington Boulevard in reference to a man causing a disturbance. Dixon was advised multiple times that we has not allowed in the restaurant because he was not wearing a shirt or shoes.
Dixon admitted to officers that he had taken Molly. Officers noticed that Dixon appeared agitated. He was talking to himself and shouting at cars driving by.
Dixon then made an expletive-laced threat toward the officer and threw thrash on the ground. The officer told Dixon not to make threats and to pick up his trash. Dixon then threatened to "get a knife and cut you and watch you bleed," toward the officer.
At this time Dixon was placed under arrest. His bond was set at $5000.
« Back to News