News
Local News
Posted: May 17, 2018 11:32 AMUpdated: May 17, 2018 11:32 AM
Gearing Up for Click It or Ticket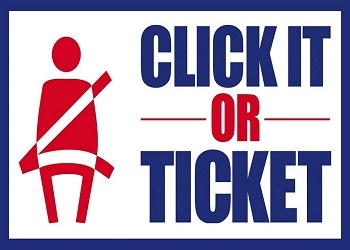 Charlie Taraboletti
To kick off the 2018 "Click It or Ticket" seat belt campaign, the Oklahoma Highway Safety Office is partnering with St. John Health System, law enforcement partners, AAA Oklahoma, and other local groups to highlight the dangers of not wearing a seat belt.
The highly visible seat belt enforcement period begins on May 21 and runs through June 3, covering the busy Memorial Day holiday weekend. In 2016, 47.5 percent of all vehicle fatality victims in Oklahoma were not using safety belts or child restraint devices. Among the almost 34,000 people injured in crashes in Oklahoma during 2016, 2,500 were not restrained.
Nearly 300 agencies participated during the 2017 "Click It or Ticket" campaign in Oklahoma resulting in 8,057 seat belt violations and 244 child passenger restraint violations.
« Back to News