News
Sports
Posted: May 17, 2018 7:36 AMUpdated: May 17, 2018 11:39 AM
Rigdon Says Timing Right for Move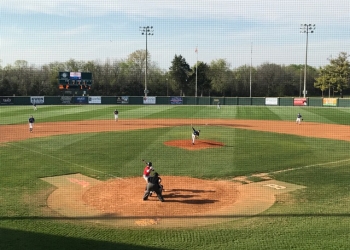 Evan Fahrbach
Bartlesville High is going to be looking for a new head baseball coach.
Longtime staple of the program Spence Rigdon is leaving BHS to become to athletic director down Highway 75 at Class 5A Collinsville High.
Rigdon is one of the longest tenured head coaches at BHS, he has been a part of the baseball program for 18-years. Rigdon is also a Bartlesville native and says that he will always think of Bartlesville fondly.
Rigdon said there were many factors that came into play when making the decision to leave Barltesville and take the job, it is good timing for him to make a move with his family.
We will have more on the Bartlesville baseball coaching search as it continues.
« Back to News