News
Caney Valley Football
Posted: May 16, 2018 4:42 PMUpdated: May 16, 2018 4:42 PM
Caney Valley Looking for New Talent in Spring Practice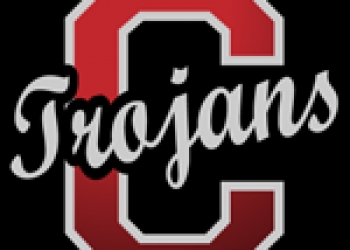 Max Gross
Today's spring football report takes us to Caney Valley High School in Ramona. The Trojans are trying build off of last year's playoff appearance, which was the school's first since 2012. Unfortunately not much went well in the 63-0 loss to Holland Hall.
Caney Valley began practice this week and they have a lot of momentum left over from last season. Quarterback Christian Colbert will be returning for his senior season. Caney Valley head coach Stephen Mitchell says a goal of a spring practice is try to find a new unit to protect their star quarterback.
The Bartlesville-transfer compiled over 3,000 passing yards and 1,000 rushing yards in 2017. Mitchell also hopes to find some news weapons for his dual-threat quarterback after losing several graduating skill players in 2017.
The Trojans will travel to Chelsea for team camp on May 23 and 24. We'll have more on Caney Valley and other area schools in spring practice as the week continues.
« Back to News